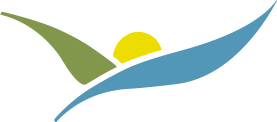 Health First is Vermont's Independent Practice Association representing health care practitioners working at physician-owned practices throughout the state. We are a non-profit organization helping doctors in private practices succeed and connecting Vermonters with lower cost, high quality health care providers.
Mission
Our mission is to promote and foster the long-term success of independent healthcare practices throughout Vermont. Health First offers resources, education and support to independent practices so they can continue to bring a high quality personal care option to their patients in the current healthcare climate. Health First also provides a unified voice for small independent physicians seeking to impact the direction of health reform efforts.
WHO WE ARE
MEMBER SPOTLIGHT
Denise Durant, MD - Lakeshore Hand Surgery
Dr. Durant has over 12 years practice experience in Hand Surgery and Orthopedic Surgery. Dr. Durant recently opened Lakeshore Hand Surgery PLLC, her own independent practice, in order to focus more on hand and upper extremity surgery.
Dr. Durant grew up in rural northern New York and did her undergraduate work at St Lawrence University. She received her medical degree from the Johns Hopkins University School of Medicine. In 2001, she began her residency in Orthopaedic Surgery at the University of Vermont. Upon residency completion in 2006, she completed fellowship training in hand surgery at the well renowned Mary S. Stern Fellowship in Hand Surgery in Cincinnati, OH. Dr. Durant is thrilled to have the opportunity to offer expert care, in an intimate environment, with her sub-specialty focus, right here in Chittenden County.
VISIT WEBSITE