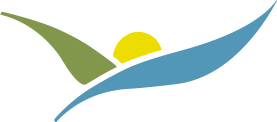 Health First is Vermont's Independent Practice Association representing health care practitioners working at physician-owned practices throughout the state. We are a non-profit organization helping doctors in private practices succeed and connecting Vermonters with lower cost, high quality health care providers.
Mission
Our mission is to promote and foster the long-term success of independent healthcare practices throughout Vermont. Health First offers resources, education and support to independent practices so they can continue to bring a high quality personal care option to their patients in the current healthcare climate. Health First also provides a unified voice for small independent physicians seeking to impact the direction of health reform efforts.
WHO WE ARE
MEMBER SPOTLIGHT
Dr. Alan Landau - Vermont Gastroenterology
Dr. Landau has particular expertise in the management and delivery of outpatient diagnostic and therapeutic Gastroenterology to maximize patient care. Dr. Landau graduated Cum Laude with a degree in Chemistry from Brandeis University in Boston. He attained his Medical degree from Boston University School of Medicine and completed his Residency in Internal Medicine at St. Elizabeth's of Boston, Tufts University School of Medicine. He went on to a Fellowship In Gastroenterology and Hepatology at the Boston VA Hospital, Boston University School of Medicine where he was named the Chief Fellow. Dr. Landau practiced Gastroenterology in Connecticut for 30 years and was involved in leadership in the Yale New Haven Health System. He has additional training in medical management from the Yale School of Management and participated in the planning and development of outpatient services. In his spare time Dr. Landau likes to spend time outdoors skiing, biking, hiking, traveling and finding interesting food to enjoy with his wife.
VISIT WEBSITE